Any insight into why H&M don't see value in keeping family squabbles private? Aren't they doing what M's dad did–selling family relationship to press?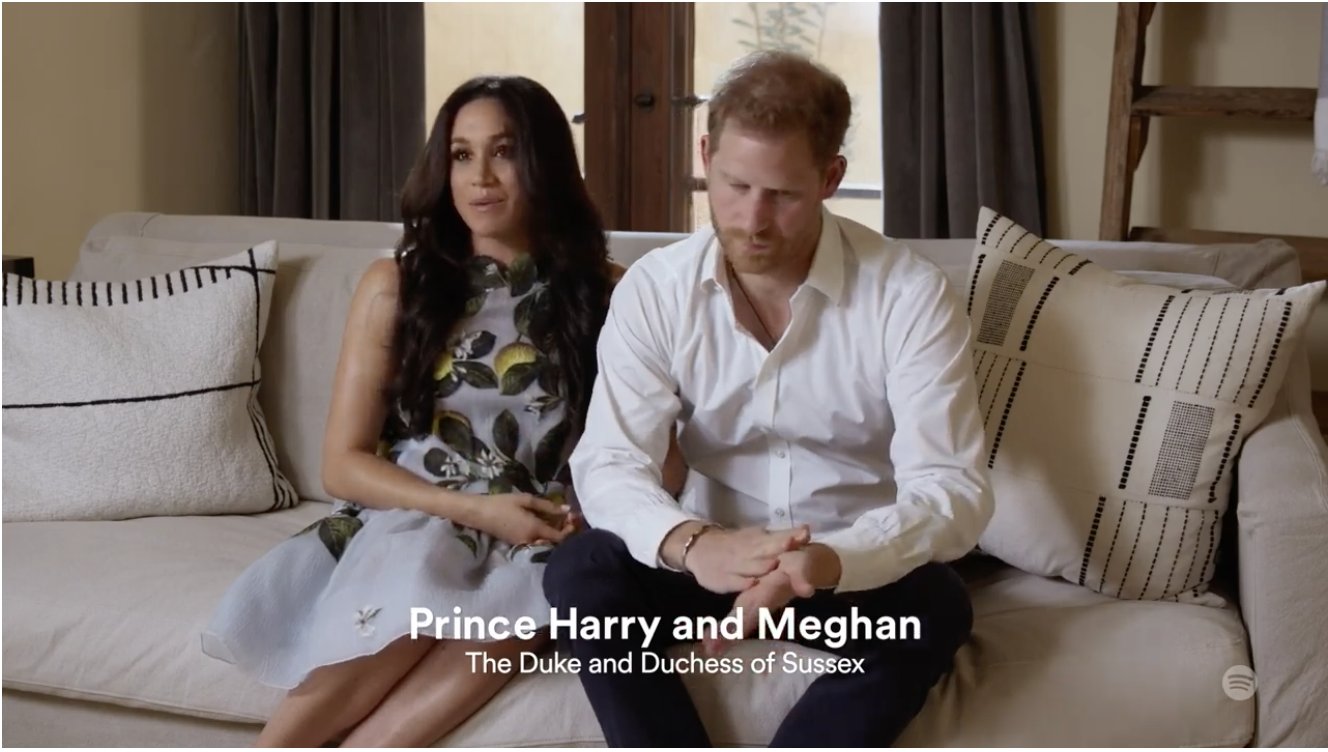 I think this goes back to a point that was argued in Meghan's privacy trial over the letter to her father that Associated Newspapers bought and published. It was claimed by Associated Newspapers' lawyers (and acknowledged/not refuted by Justice Warby, the judge in the case), that Meghan only likes privacy if it benefits her. I think Meghan and Harry are of the opinion that if people just knew and understood what they have been put through, they would adore them and not blame them for anything. But that's not how things work in reality. So they continue putting out stories and doing tell-alls (first Tom Bradby at ITV, then Omid, now Oprah) hoping that at some point in the future, everyone will turn on the BRF and end up fully on their side.
The BRF is concerned much less with personalities or individuals and much more with the institution. If some bad stories come out, they just weather the storm and keep going (keep calm and carry on; never explain, never complain). Whether Harry and Meghan want to admit it or not, they are selling their story and their family relationships to the press – just not in the way that Meghan's father has. Instead of a cheque, Meghan and Harry are getting endorsement deals (Oprah endorsing Clevr Blends), positive press (James Corden), and a chance to write their own narrative (Omid Scobie).
If H&M said they were leaving bc of mean press and were publicly gracious about the family, they could be invited to the UN for speeches global ambassadorships, etc. Seems like they will be cut off from diplomatic world bc the RF occupies that space. Why don't they value the soft power of diplomacy? I can't see H being invited to any event that invites W, as hosts wouldn't want awkwardness.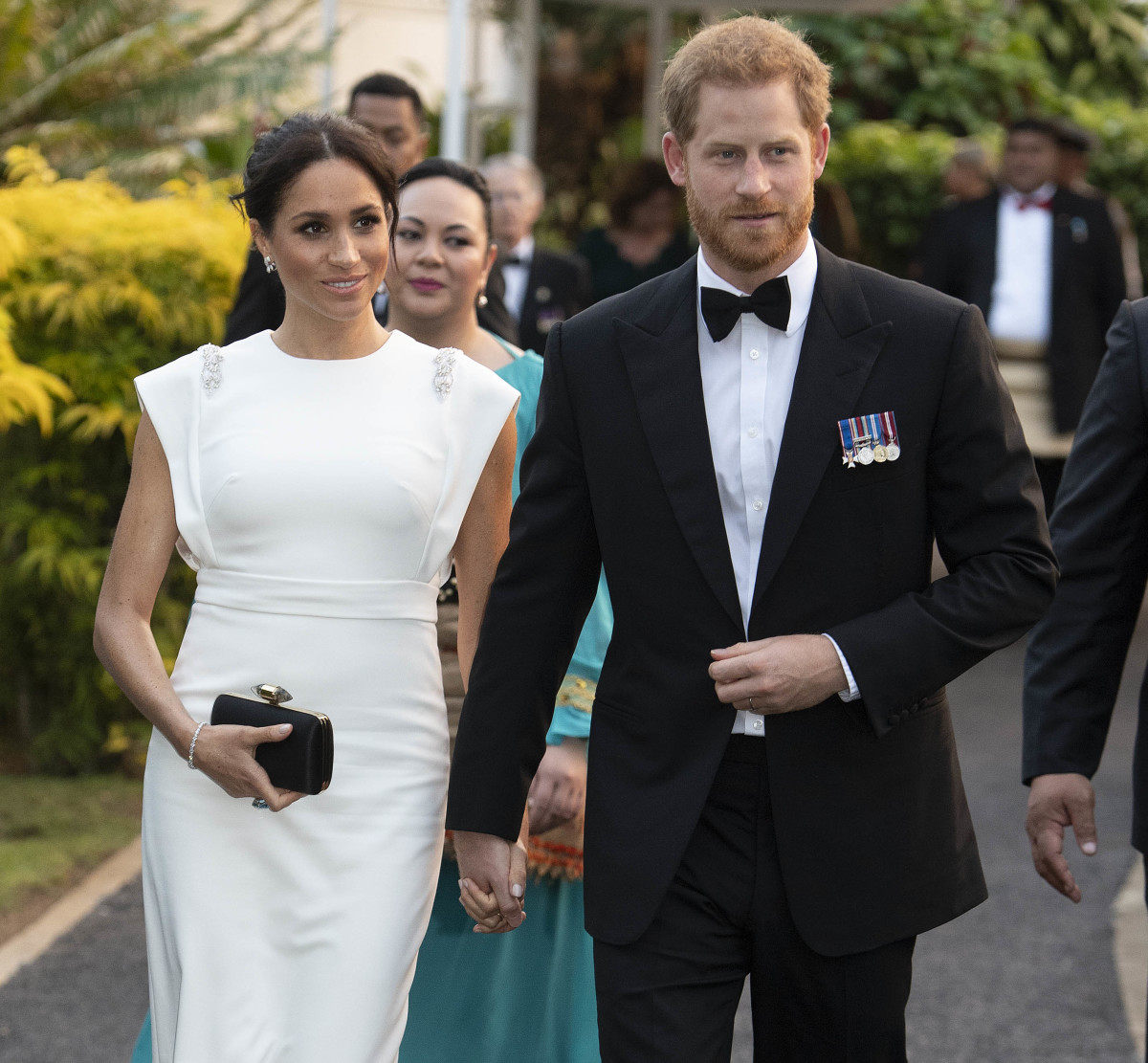 I think you're right that they closed that door for themselves. They could have been a fabulous addition to the UK's diplomatic team. I could have seen them stunning at State dinners and continuing to undertake travel to support the Commonwealth, if they had stayed on better terms with HM and the BRF. They could have even been given fancy job titles and a little money under a job like special envoy on behalf of the Queen. That could have led to speeches at the UN and more philanthropic doors being opened to them. It's a bummer, because 1) I think they were/would have been very good at it, and 2) we definitely lost out on some tiara moments. Bummer all around.
Also, how many times can they sell their story after FF and O interview? Netflix series? Ultimately, Meghan IN the RF is refreshing; H&M out is just rich people in LA.
Lol! Not very many. To be more specific, I think they will try to sell it as many times as they can. The return will just depreciate every time they do. I agree – now they are just some rich people living in a place where a lot of other rich people live.
Sussex Royal is still up. Do you think that being out of RF now, H&M will reenergize it and dare HMQ to take away the HRH permanently?
I've been refreshing SussexRoyal.com like three times a day since the news of the official break from the royal family was announced last week (I have no life). The website hasn't been updated in any way since last Spring.
Here is part of the landing page on SussexRoyal.com from today (February 22, 2021). It still references strengthening the Commonwealth (presumably alluding to Harry and Meghan's now-revoked positions as President and Vice-President of the Queen's Commonwealth Trust). It also talks about serving and honouring Her Majesty Queen Elizabeth II. Zero for two.
I've put red around the two things I'm most interested in. The first is the use of Harry and Meghan's official royal monogram. I would assume that, since Harry and Meghan are no longer working members of the royal family, they will no longer be allowed to use this monogram. And even if they were allowed to use it, why would they want to? People who sent Christmas wishes to Harry and Meghan via Prince Charles's office at Clarence House this last holiday received a Christmas card with a picture of Harry and Meghan at an appearance during their time as senior royals. In addition, their monogram was used on the card. Will be interesting if there are any uses of it in the future.
The second part is the copyrighted Sussex Royal on the bottom right of the page. Buckingham Palace made very clear that Harry and Meghan are not to use Sussex Royal in any iteration now they are no longer senior working royals, so this would imply that the copyright and the website domain would both have to be relinquished at some point (soon). The other fun thing is that the website says it was made by Article, the same company that built Meghan's website The Tig, as well as the Archewell website.
If Harry and Meghan update this website in any real way, they will likely be told in a more direct manner by Buckingham Palace that they are not allowed to do so. If they really flout the Sussex Royal prohibition rules and refuse to stop, it's possible that HMTQ could remove their HRH styles (right now, Harry and Meghan have the styles but are not allowed to use them).
Do you think the Meghan and Harry/Oprah interview airing the day before the Commonwealth celebrations in the UK was a coincidence or a means to steal the London headlines? Would CBS or H&M have set the air date?
Great question. Commonwealth Day last year happened on March 9. This year, Commonwealth Day falls on March 8. Harry and Meghan clearly know this. They also chose last year's Commonwealth Day service as their last official royal appearance before moving to the States. It's the service in which they were sat behind Will and Kate and didn't get to walk in, but were seated before the higher ranking members of the royal family arrived. You can tell how much fun and not at all tense it was from the photo above!
Knowing that Commonwealth Day this year is on March 8, I am absolutely certain that Harry and Meghan and CBS mutually agreed to air the Oprah interview on the evening of Sunday, March 7. In their minds, this would take some of the shine off the Windsors. Then, when the (bound to be massive) TV numbers come in later in the week, it will be another win for Harry and Meghan, a sign of how well they're doing in the US, etc.
However, due to COVID-19, this year's in-person Commonwealth Day service has been cancelled and instead, members of the BRF will be appearing via a TV special in the UK on the same night as Harry and Meghan's Oprah interview, March 7. This has been framed as a snub on the part of the Windsors and particularly the Queen, but think about it. The BRF must have known for several months that an in-person Commonwealth Day service was not possible. And royal events are only announced shortly before they take place. So it appears that, rather than the Queen stealing Harry and Meghan's sunshine, this televised Commonwealth Day event has been planned for quite some time, and that Harry and Meghan are the ones who are attempting to dampen Her Majesty's spotlight.
That's it for now. Thanks for reading. Support here, stay safe, and wear a mask.
Processing…
Success! You're on the list.
Whoops! There was an error and we couldn't process your subscription. Please reload the page and try again.