Are you exhausted? This week has been exhausting. I feel like this is the closest I've ever been to living the 1936 abdication crisis. And I didn't realize how tiring that would be! Okay, let's go through the second half of Oprah's interview with Harry and Meghan. As you know from the first post I wrote about the interview, Meghan appeared on her own for the first half of the interview and a couple minutes of the second half, and Harry joined her for 90% of the second half. There was some talk about Harry having worn his trusty grey suit for the interview – it's the same suit he wore to Archie's first photo call in Windsor Castle the week Archie was born.
PS: I love thinking about logistics for things, and this is something I have wondered about a LOT: how did Harry and Meghan pack and move their entire lives to Canada, and then to the United States, without anyone knowing? Did people know? Did they flee with 6 weeks' worth of stuff (for their Canadian holiday over Christmas) and then just buy whatever else they needed until their things could be boxed up and shipped overseas? Or did they hire someone to pack up their lives and ship it all before/during the 6 week holiday? Harry had his military medals for the LA cemetery photoshoot! How empty is Frogmore Cottage?! I HAVE SO MANY QUESTIONS!!!!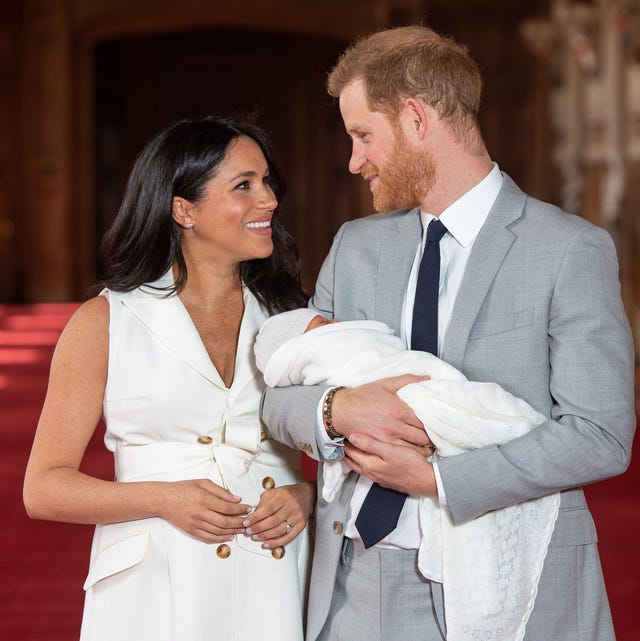 The palace is "perpetuating falsehoods" about Harry and Meghan.
Oprah asks Meghan if she thinks the palace will be surprised by what's in the interview when they see it. Meghan responds by saying, "I don't know how they could expect that after all of this time, we would still just be silent if there is an active role that the firm is playing in perpetuating falsehoods about us." Meghan says that "there's a lot that's been lost already" and that she almost lost her name and her sense of identity.
When Meghan says that she almost lost her name, does she mean that she lost "Meghan Markle" in order to become "Meghan, Duchess of Sussex"? Because it seems like she is pretty attached to her title as The Duchess of Sussex. It's confusing. I wish I could ask her follow-up questions.
Meghan is having a girl
At this point in the interview, Harry sits beside Meghan and stays for the rest of the interview. Harry answers Oprah's question about what Meghan is having and Harry answers that she is having a girl. (This is the biological sex of the baby and not necessarily the baby's gender, just wanted to point that out. I have a big problem with the concept of "gender reveals" because we don't know until the child can tell us!)
Interesting wording re: "moving to Canada"
In a voiceover, Oprah says that in late 2019, "Harry and Meghan moved to Canada." Either Oprah is misinformed or we were lied to – Harry and Meghan's staff always said that they had gone to Canada (and they didn't even say it was Canada!) for a six-week holiday over Christmas to spend time with Doria and get some away time after the birth of Archie and a hectic working year. So what's the truth: did Harry and Meghan pack everything up and move to Canada while telling us they were on vacation (see above re: packing logistics!) or did they decide to make the move permanent after the story about them leaving was published in The Sun and they announced their intention to be half in-half out royals in early January?
Security
Oprah then says that the couple, having had their BRF-provided security removed while living in Canada in early 2020, and with the US border days away from closing, accepted Tyler Perry's offer of a private jet, his LA house to live in, and (and this is new) security services for the couple paid for by Perry. Oprah says that Perry offered his home "as a temporary refuge", which, given the immigration issues at the US/Mexico border during the Trump presidency, as well as the idea of seeking "refuge" from living in a friend's massive estate in Victoria, is extremely bad optics. Are we supposed to feel bad for them? While a worldwide pandemic was raging and people were dying? Okay.
Harry says that they were no longer safe in Canada, given that the Daily Mail had revealed the exact location of the mansion they were staying in. So they (checks notes) moved to Tyler Perry's very famous mansion in the paparazzi capital of the world? During a pandemic that the United States was struggling to fight? That doesn't hold water. Also, as a Canadian, I feel like the fears they refer to are exaggerated. I know people in the area where they stayed, and the most people did was a friendly nod while passing on hiking trails. They were in an estate with a gate and fencing. It doesn't sound as dire as they make it out to be.
Harry says that the BRF's justification for removing Harry and Meghan's UK-funded security was "a change in status". This means that because they were no longer working members of the BRF, and they weren't living overseas in a diplomatic capacity, then they didn't qualify for security funded by the UK taxpayer. Harry and Meghan's retort to this was, "When our status changed, did our risk level (for being attacked) also change?" and the answer they received was no, but that they could not expect the BRF/UK taxpayer to fund their security as non-working royals.
I don't know if Meghan realizes what she says at this point, but she admits that they had been looking at leaving their full-time roles as members of the BRF for two years at the point when they actually left. That means that Harry and Meghan had been planning to leave the BRF, whether partly or fully, before they even got married in May 2018. That sort of undercuts Harry and Meghan's arguments for leaving, which were lack of titles, racism faced by Meghan during and after the wedding, and jealousy from the BRF at how successfully Harry and Meghan were overseas. I'm not saying they couldn't have been reasons in 2018, but they certainly weren't at the level that they became once they were married. This seems like it was a plan from the outset.
Meghan says that she and Harry had considered living in the Commonwealth countries of New Zealand, Canada, and South Africa. Harry says that his biggest fear had been history repeating itself, by which he means the press intrusion that he believes led to the death of his mother, Diana, Princess of Wales. He says that the issues of social media and race exacerbated the issues that his mother had to face.
Later in the interview, Harry says that he never imagined that he would have his UK security removed, because he had been "born into this position and inherited the risk." Meghan says that she wrote letters to the royal family saying that it was clear that her or Archie's protection was not important to them, but that she begged for them to let Harry keep his UK security.
Race and racism
Harry says that he had spent years doing the work and the learning on race that he needed to do, and that he didn't understand how common and bad racism was until he walked a day in Meghan's shoes. Harry says that the UK press is "blatantly racist". He says that he asked for calm from the UK press "once as a boyfriend, once as a husband, and once as a father." When Oprah presses about whether the decision to leave was about lack of support from the BRF or racism from the UK press, and Harry says that it was a combination of both.
Regarding the comments about Archie's skin colour, Harry says that he will never share the details. However, he then goes on to say that this conversation happened at the beginning of his relationship with Meghan and that the question asked was "What will the kids look like?" He also said that the family told Harry that there wasn't enough money to protect Meghan and that she should continue acting and making money.
Family relations are strained
This whole section is pretty strange, given that Harry told James Corden a few weeks ago that he and his family got along fine.
Meghan says that she and Harry had been having conversations with the Queen about leaving their roles for two years by the time they actually left. I doubt this. If they had indicated that they were unhappy and wanted to leave before they were even married, why would the Queen have allowed such a massive, glamorous wedding for them? An engagement with Meghan on the Royal Train? Huge Commonwealth tours? It doesn't make sense. I think that the Queen and Charles were aware that they wanted to leave some time before they actually did – maybe 6 months – but certainly not 2 years. It just doesn't make sense.
Harry says that while they were in Canada in late 2019, Harry had three conversations with the Queen about their plans to leave, and two conversations with his father, Prince Charles, "before he stopped taking my calls." That is a hugely inflammatory statement.
On the other hand, Harry says that he has a really good relationship with the Queen and that they have spoken more in the last year than in years past. Harry says that the relationship with Will right now is "space".
Re: Charles, Harry says that Charles is taking his calls now, but there's a lot of pain and hurt to work through.
The Little Mermaid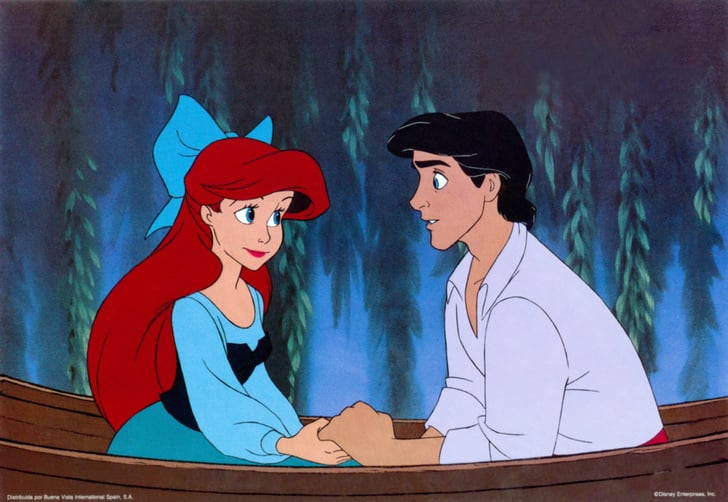 Meghan tells Oprah that years ago, she was watching The Little Mermaid in Nottingham Cottage (Harry and Meghan's home on the Kensington Palace grounds), and that the movie contains similarities to her life because she fell in love with a prince, lost her voice, and got her voice back in the end.
Mental health struggles
Harry says that he did not tell his family about the mental health struggles and suicidal thoughts that Meghan was having, because it wasn't something that was done in his family. He says that he was ashamed of admitting it to them.
UK Press
Harry says that the BRF is linked with the UK press in a really toxic but symbiotic way, in which the family wines and dines and gives good stories to the press so that they will receive favourable coverage. Meghan says that the BRF invites the UK press to "holiday parties" at the palace, to wine and dine and curry favour with them. This was the reaction from royal reporters in the UK:
Jealousy
Harry says that the entire family was incredibly welcoming of Meghan when she first joined the family, but that after the very successful Australia/Fiji/Tonga/New Zealand tour, it felt like something shifted with the family and it may have been due to other family members' jealousy of them.
Leaving the job
Oprah says that some people have said that Meghan and Harry had been planning to leave from the beginning of their relationship and that staying in the BRF for a couple of years was just done "to build the brand". Meghan rejects this statement outright, saying that they had planned to be senior working members of the BRF for the rest of their lives. Again, as mentioned above, this doesn't appear to match with Meghan and Harry's comments about knowing that they wanted out two years before they left, which was before they had even married.
Meghan also says that she received no instructions on etiquette or how to be a princess. She says that no one told her how to cross her legs or even thought to ask if she knew the UK national anthem. She says that she Googled and memorized it herself, as she realized that it would be something she would need to know.
Oprah asks Harry whether he thinks he would have ever left the BRF if it weren't for Meghan, and he says that he wouldn't have. He says that he felt trapped and didn't see a way out. He also says that his brother and father, being heirs to the British throne, are trapped in the institution and that he feels sorry for them.
Harry says that Netflix and Spotify were never part of the plan, but that it became clear very quickly when they left the UK and had their security removed that they had to start making money fast. He also says that without the inheritance Diana left him, they would not have survived the last year.
Final thoughts from Harry and Meghan
Harry says that he finds a lot of joy in spending time with Meghan and Archie. He says that when people leave their house, Archie says, "Drive safe!" Meghan says that her one regret is that she believed the palace when they said they would protect her. She says that her and Harry's love story is "greater than any fairy tale you've ever read."
Things Oprah didn't ask about
Here are some more things I think Oprah should have asked about (or maybe she did and they were left on the cutting room floor):
Meghan's miscarriage and recovery from it – I think that would have been very healing for a lot of people to hear about how she dealt with it.
Meghan's recovery from suicidal thoughts and depression – presumably she got help? Again, I think learning about how Meghan came out of that would help a lot of people who struggle with mental health.
Private jets! Harry's main focus is the environment and building a more eco-friendly future. So why did/do he and Meghan take so many private jets? In 2018, they took four private jets in 11 days.
Meghan's friend Jessica Mulroney becoming embroiled in a racism and white privilege scandal during the Black Lives Matter protests last summer. Given Meghan's experiences of racism in the UK, how did that affect her? Is she still friends with Jessica?
Thank you for reading. You can support me via Square here. Stay safe and wear a mask.
Processing…
Success! You're on the list.
Whoops! There was an error and we couldn't process your subscription. Please reload the page and try again.